Domaine Romanin - Fuisse - Burgundy
MijnWijnPlein imports special fine wines from Domaine Romanin for you and combines them with delicious recipes.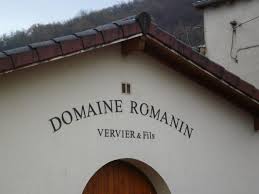 Domaine Romanin is located in the village of Fuisse, in the heart of the famous vineyards of Pouilly-Fuisse, where the fifth generation winemakers of the Vervier family live and work. Both Denis's parents come from a family of winemakers, the Fuisse vineyards belong to his father's family and the Solutre-Pouilly village vineyards belong to his mother's family. It will, therefore, come as no surprise that he loves traditions. The authentic expressions in the wine stem from sustainable work with the use of organic products, manual harvesting, use of cellar techniques, learned from generation to generation and meticulous attention to details.
Website: Domaine Romanin