Domaine Emile Beyer - Eguisheim - Alsace
-6%

Favoriten

Add to cart

€ 15,95 € 15,00

Wie weet hoe je wijn moet proeven drinkt niet, maar proeft geheimen.
MijnWijnPlein imports the organic wines from Domaine Emile Beyer, Alsace Eguisheim and combines them with delicious dishes.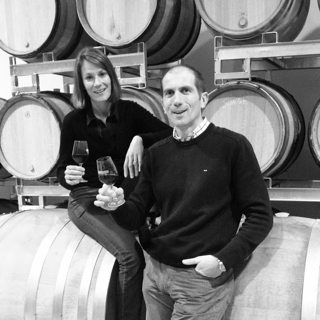 It was in the fourth century AD that the Romans planted the first vineyards in Eguisheim. In 1580 Martin Beyer, as the first generation, worked in the vineyards in Eguisheim and in 1997 Christian Beyer started. In the meantime, he is already the 14th generation.
Christian and Valerie now have 17 hectares, including two Grands Crus (Pfersigberg, Eichberg) and two lieux-dits. The diversity in the soil can be tasted in the many beautiful wines. Although the vine keeps quiet from November to March, Christian certainly does not have that luxury. Throughout the year, it is hard work to get a nice harvest in September. This harvest will be brought into a new, spacious and functional cellar from 2008 for vinification. This new and effective cellar enables them to achieve better quality and to be more concerned with the production of elegance, terroir and a great aromatic finesse.
Both in the vineyard and in the cellar, Domaine Emile Beyer works organically out of respect for the environment and nature.
Christian and Valerie are proud of the happiness they can give people with a beautifully elegant wine.
Read the note about Domaine Emile Beyer by Joost Molegraaf here
Website: Domaine Emile Beyer