Château Dudon - Sauternes - Bordeaux
MijnWijnPlein imports special fine wines from Château Dudon.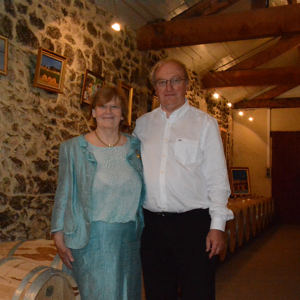 In 1655 Bernard Dudon de Boynet is the owner of the castle and has 9 ha of vineyards. Jean Baptiste Dudon, faithful to the king, is beheaded in the French Revolution. In 1868, the great-great-grandfather of Evelyne Allien, Bernard Gaussem, bought the castle for his daughter Julia. She is the first of 5 generations of women who own Château Dudon.
Evelyne and Michel Allien have been owners since 1988. Today the total vineyard area is 11 ha, with on average 33 years old vines. The vineyard comprises of 85% Sémillon and 15% Sauvignon blanc and produce on average 20 hl/ha. Evelyne and Michel believe their task is to continue Château Dudon in a traditional way, as since 1868. They use no pesticides and work only according to biological methods.
Website: Château Dudon