Château du Retout - Haut Medoc - Bordeaux
Chateau du Retout has 32 ha planted with blue grapes. The vineyard is largely located on a crest of clay bottom covered with a thick layer of gravel. The vineyards are organic and the vines are on average 30 years old.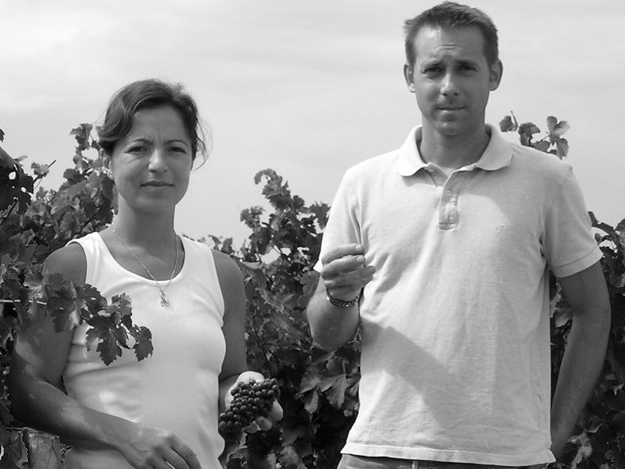 Chateau du Retout is located in the heart of the Haut-Medoc appellation, at Cussac-Fort-Médoc between Margaux and St-Julien, 35 km north east of Bordeaux. It has been formed by fusion of three ancient estates, including two Cru Bourgeois, when acquired and restored by the Kopp family in the fifties. Today, the Chateau is led by the second generation, by Hélène and Frédéric Soual.

The vineyard has a total of 32.67ha and contains 56.5% Cabernet Sauvignon, 35% Merlot, 7% Petit Verdot, 1.5% Cabernet Franc. On average vines are 35 years old and yield between 45 and 55 hl/ha. The major part of the vineyard (70%) sits on a plateau of deep Pyrenean gravel culminating at 23 metres altitude. Slopes of sandy gravel descending from the plateau represent a further 15% with 15% limestone clay on the lower reaches.

Hélène and Frédéric follow working principle that encompasses sustainability and as much as possible biological production. Four years ago, they have stopped any use of insecticides, and for the past 10 years, only 100% natural home-made compost has been used.

In their vineyard, grapes are harvested partially by hand. Once in the cellar, the berries are being qualitatively sorted. The vinification is done with no addition of sulphur or yeast. Pre-fermentation and maceration at 4°C happens for 6 to 10 days. After that follows slow fermentation at temperatures below 26°C. Wines mature on average for 12 months in barrels (33% new).
Website: Château du Retout