Patrice Moreux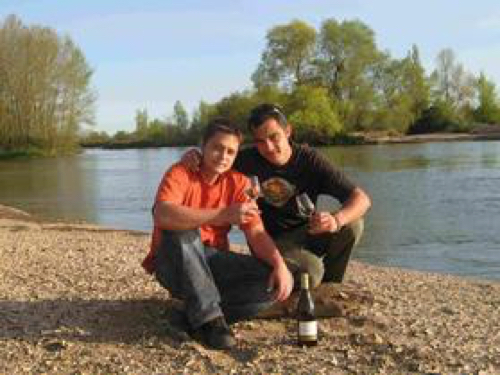 Patrice Moreux, and his sons, Arnaud & Julien (the 14th generation), grow 35 hectares of vineyards in Pouilly-sur-Loire. The history of the Moreux family and Corty (mother) go back to 1702 and 1677 respectively.
They are the sole owners of the plot, 4.5 hectares, known as "La Loge aux Moines", a beautifully situated historic piece of land in the Pouilly Fume region where vines were first planted in the 11th century. Originally this was done by Benedictine monks who also gave shelter to pilgrims on the road from the old pilgrimage to Santiago de Compostella. The quality of this vineyard is high because the vineyards are located on the south and the soil is pure Kimmeridgian marl. This means that the wine has great depth & finesse.
Patrice Moreux also grows 5 hectares of Sancerre (sauvignon blanc) on the clay-limestone soils of Chavignol and Crezancy, known in the vineyard as "Les Monts Damnes". The terroir gives the wine minerality, aromatic notes and a good balance.
Website: Patrice Moreux