Chateau Roumieu - Barsac Bordeaux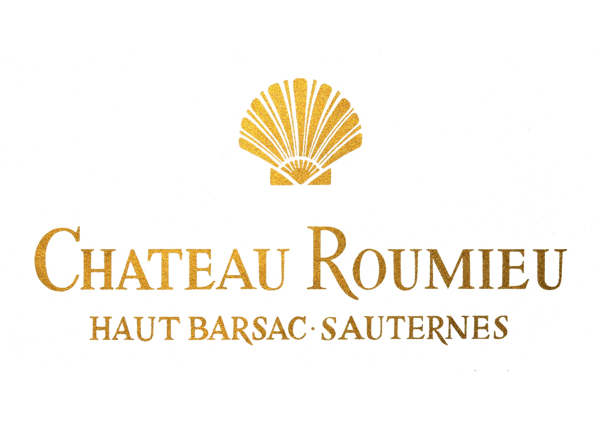 In the Middle Ages, Roumieu was the name given to Christians by the Moors and the place name Roumieu meant a road for the pilgrims on their way to St Jacques de Compostella. This is why the coquille St Jacques is part of the winemaker's logo.
Roumieu has been in the family of Carine & Vincent since the 18th century and formed, on numerous occasions both during the 18th & 19th century, the dowry of the women of the family. Every generation showed love for the land and the wine. Respect for the traditional methods of viticulture, and the belief in the moral duty to transfer this knowledge from generation to generation.
After studying art history and working for ten years as a researcher in art and architectural heritage protection, Carine took over the vineyard in 1983 from her father, Pierre Goyaud. She hopes that her sons will succeed her one day.
Website: Château Roumieu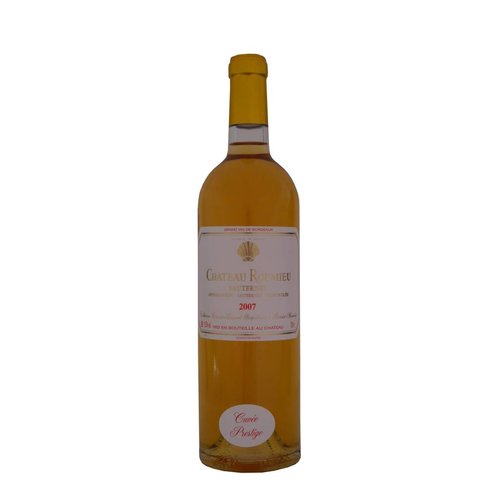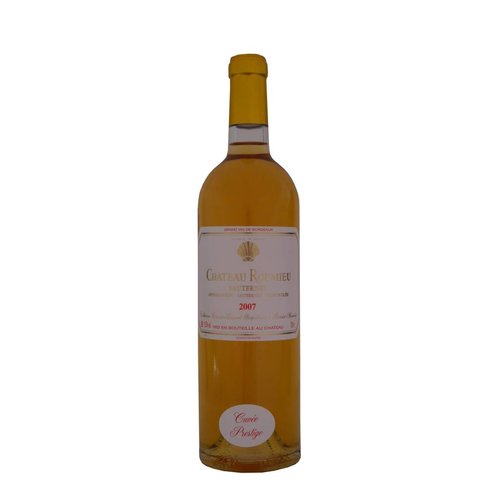 CATEGORY: white rich sweet and powerful
GRAPE VARIETY: semillon: 89%, sauvignon Blanc: 10%, muscadelle: 1%
AREA: Barsac, Sauternes, Bordeaux, France
Read more
Ordered before 16:00, delivered tomorrow.
Château Roumieu - Sauternes - 2007
CATEGORY: white rich sweet and powerful
GRAPE VARIETY: semillon: 89%, sauvignon Blanc: 10%, muscadelle: 1%
AREA: Barsac, Sauternes, Bordeaux, France