Read more about us below the photo's.
Close your eyes and think of the best wine. Experience the moment in which you enjoy it together with family, friends, partner or alone. Relax and enjoy of characterful wine, that is the vision of MijnWijnPlein.
Since February 2014 I am a qualified wine specialist (Jet Stoop). I have focused on the import of characterful French wines. Two long-cherished wishes have been fulfilled. On MijnWijnPlein you will find these specially selected wines from independent French winegrowers. Each and every one of the unique wines of winemakers with a passion for wine. And you can taste that!
I will gladly advise you on the wines or find a suitable wine for you at a dish. A wine tasting, where I introduce you to wine is also possible. And how about wine as a promotional gift? Together with you, I choose a wine that will certainly appeal to your customer or relationship.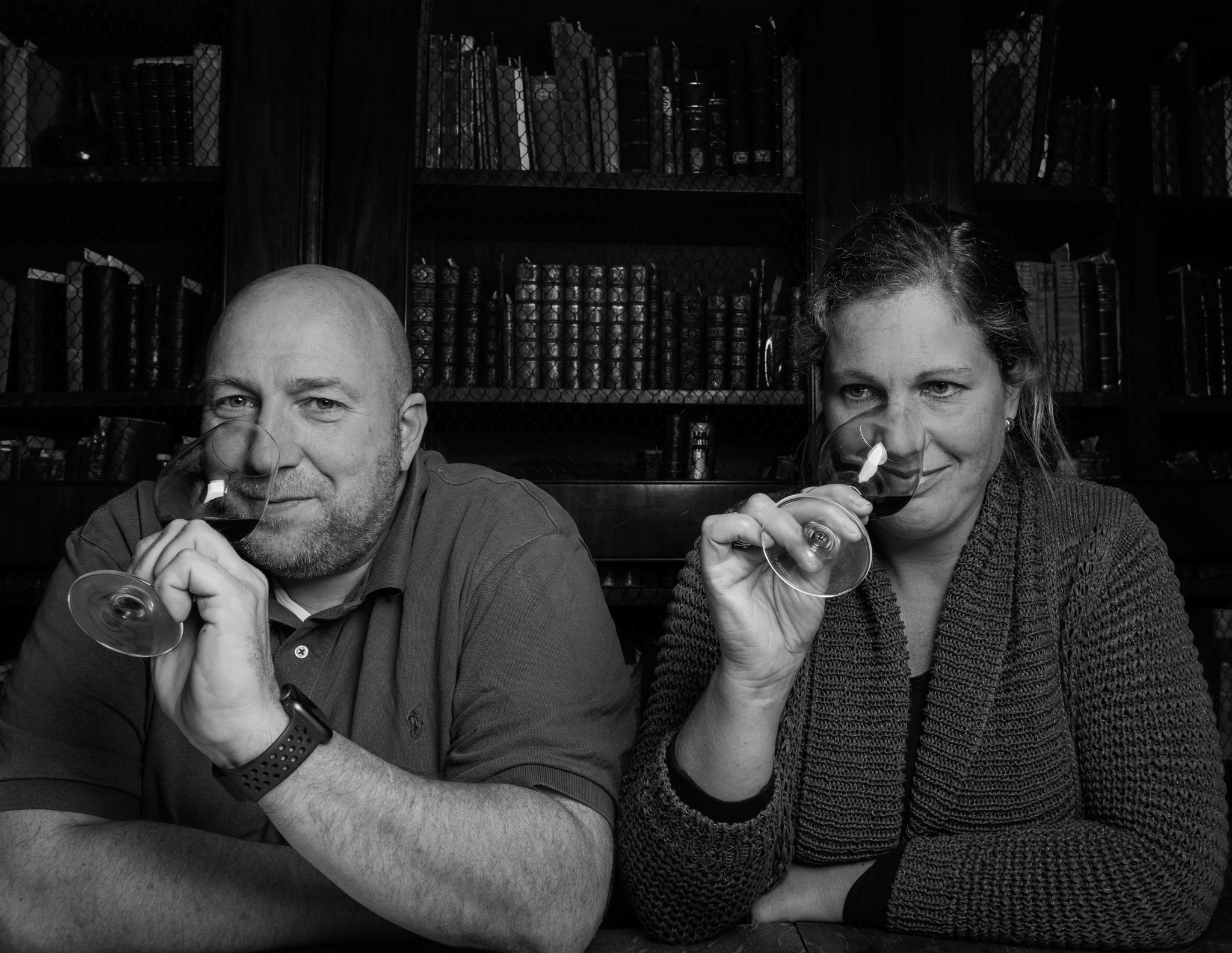 About us
Jet Stoop followed her first wine tasting course in 2004. A year later she met Martin Fennema who soon became interested in wine. During the holidays we visited local winemakers and tasted the most delicious wines.
Jet has been a qualified wine specialist at the wine academy since February 2014 and Martin started training with WSET 3 after his SDEN3 training in 2017.
Together we have focused on the import and sale of characterful French wines.